Flight Training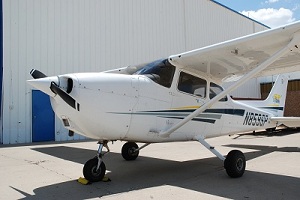 Who can be a pilot?
If you have ever dreamed of flying, either as an aviation enthusiast or as a commercial pilot, our first class training can help you get your journey off the ground and put your aspirations within reach.
Requirements to be a pilot...
- A current photo ID & birth certifcate OR a current U.S. passport
- Proficient in the English language
- At least 17 years of age (training can begin earlier)
- Log at least 40 hours of flight training
- Pass both a written and a practical exam

Types of pilot certificates...
All pilots start out with a student pilot's license. From there, they must complete 40 hours of flight training in order to earn a private pilot's certificate allowing them to fly anywhere in the U.S. and carry passengers. The next step is an instrument rating which allows a pilot to fly in the clouds when he is unable to see the ground and must fly solely by reference to his instruments. Once the instrument rating is completed, a private pilot may wish to pursue a career as a professional pilot. At this point, a commercial rating is needed in order to fly for compensation or hire. Lastly, a flight instructor rating is needed in order to teach and build the hours of experience neccessary to obtain a job at the airlines.
Why train at Coyote?
Intelligence. Freedom. Confidence.
In nature, the Coyote is a versatile and intelligent animal that never stops learning. At Coyote Flight Center our philosophy is simple. We strengthen our intelligence through continuous, solid training. This allows us to exercise our freedom to fly with greater and greater confidence.
Location With one of the largest runways in the nation, the Amarillo International Airport provides a unique training environment. The airport hoasts a wide array of general aviation, airline, and military traffic including B-1 bombers, A-10 Warthogs, T-38 Talons, and V-22 Ospreys overseen by a control tower staffed by well-trained, professional controllers who actively care about our students. Pilots who train here acquire a set of superior traffic avoidance and communications skills.
Adverse Weather
Pilots who learn to fly in Amarillo, do so when others only watch from the sidelines. The Texas Panhandle is home to one of the most unique weather systems in the world ranging from extreme winds to high density altitude, icing and more. Our students learn to safely operate in these conditions under the watchful eyes of an experienced instructor.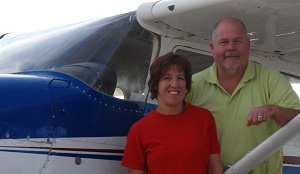 Family
At Coyote Flight Centers we believe that each of our customers is more than just a customer. To us they are part of our family. Our job as instructors is not just to create pilots, but to act as mentors as our students journey through the world of aviation. The end result is a confident, safe pilot with solid aeronautical decision making skills.
Aircraft You cannot ask for a better training aircraft than the Piper Cherokee 180. It is extremely stable and forgiving. Stall training is a non-event. It also has an inordinately high power to weight ratio which gives student pilots an extra cushion of safety. On hot days when a Cessna is struggling to climb, a Cherokee climbs with power to spare. Our Cherokees are oldies, but goodies. We keep our aircraft clean and dependable. Our mechanics work hand-in-hand with our pilots to ensure the reliability of our equipment.